Commercial Mortgages, Fannie May, Hud, 

Commercial Lending 

Multifamily Mortgages. Multiple dwellings, Mixed-use, 

multi family,  New York,  Foreign Nationals,

Multifamily Mortgages, Fannie May

Structures containing five or more dwelling units with common area facilities such as entrances, lobby, elevators, stairs, mechanical space, walks or grounds. Multi-family Units must be rented on a non-transient basis such that tenants consider their unit their permanent residence. Properties that offer weekly or monthly housing would not be considered multifamily properties. Multifamily Commercial Mortgages, Multi-Family,Apartment House Refinance 

AL, AR, AZ, , CO, CT, DE, FL, GA, IA, ID, IL, IN, KY, LA, MA, MD, MI, MO, MS, NC, NE, NH, NJ, NV, NY, OH, OK, PA, RI, SC, TN, TX, VA, VT, WV, New York,  

press submit when finished

Type of Commercial Property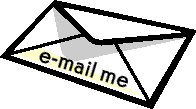 Complete form below for immediate reply!