Commercial Mortgage Financing 

AL, AR, AZ, CA, CO, CT, DE, FL, GA, IA, ID, IL, IN, KY, LA, MA, MD, MI, MN, MO, MS, NC, NE, NH, NJ, NV, NY, OH, OK, OR, PA, RI, SC, TN, TX, UT, VA, VT, WA, WI, WV,  

press submit when finished

Type of Commercial Property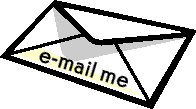 Bed & Breakfast

Bed and Breakfast inns are residential-type buildings designed for transient boarding and are family style in character. B&B inns, Motel, Mixed UseTaverns, are usually one structure but some may include an adjacent guest cottage with similar quality amenities as the main unit. Owner operators live on-site, usually within the main building.

Please call

1-917-724-5784

and ask for Bill